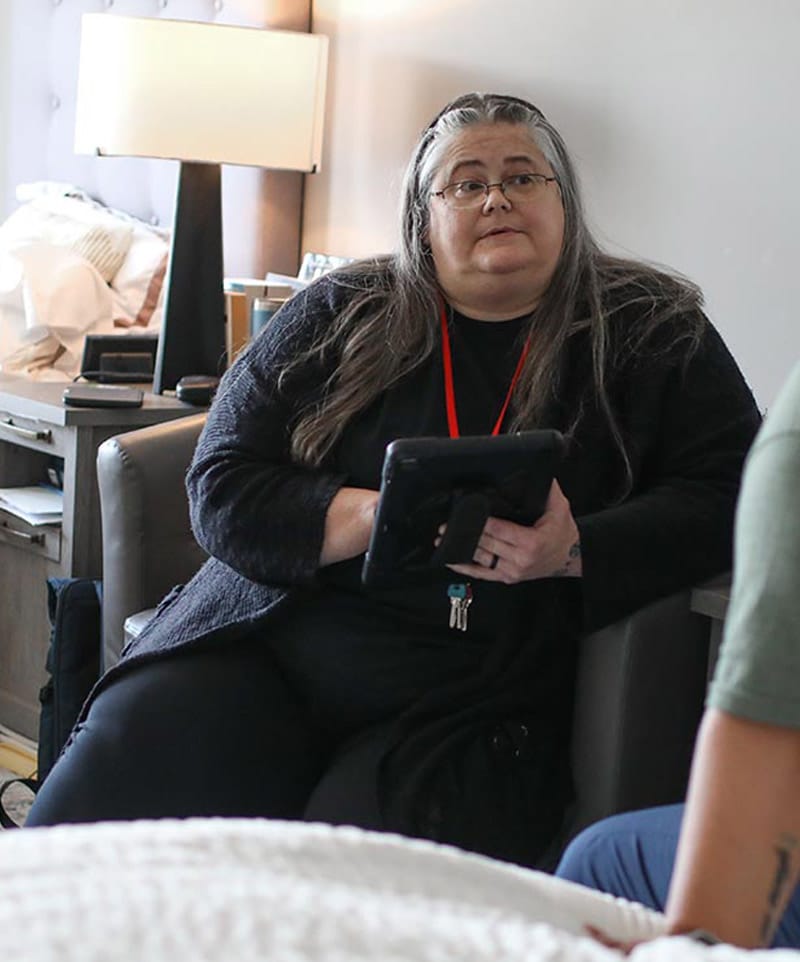 What to Expect
Set the foundation for your recovery
At Hickory House Recovery, you will find a warm and inviting home–the perfect environment to begin your treatment and journey to recovery. Because we serve no more than 30 clients at a time, we are able to keep our program highly personalized for each individual.

We offer well-appointed semi-private rooms, each with their own bathroom and shower. Our delicious, health-conscious meals are prepared daily by our chefs and our on-site exercise facility, yoga, meditation and complementary therapies have been designed to maximize the treatment experience.

We are here to help you change your life–not just rearrange existing issues. At Hickory House, you can set a solid foundation for lifelong recovery.
The Eight Dimensions of Wellness
Our holistic approach focuses on optimizing your entire personal health and well-being. Here are the eight dimensions of wellness we will address in your treatment program:
Emotional: emotional wellness is identified as an ability to cope effectively with life and build satisfying relationships with others. 
Mental-Intellectual: intellectual wellness is when you recognize your unique talents and seek out ways to use your knowledge and skills.
Physical: physical wellness is affected by physical activity, healthy nutrition, adequate sleep and consistent personal hygiene. 
Spiritual: spiritual wellness involves the sense of connectedness and belonging within your social circles. 
Environmental: environmental wellness connects your overall well-being to the health of your environment or your surroundings. 
Occupational: occupational wellness is a sense of satisfaction in your choice of work.
Financial: financial wellness is a feeling of satisfaction about your financial situation.